Description of the project
We work with custodians of lands and waters to enhance the protection, management, and restoration of Sacred Natural Sites. We support and celebrate innovative cultural practices that benefit nature and biodiversity around the world. And we engage with faith-based leaders, communities and networks to find culturally appropriate ways of protecting the natural world.
DiversEarth is a small organisation with big energy, set up to protect natural sites and the people and cultures attached to them.

Together we think outside the box, and come up with creative yet practical ideas and solutions to help deliver culturally appropriate conservation and protect some of the most special places on earth.
Our approach is holistic. We try to make the biggest impact possible and therefore will look at creating influence by: writing and publishing articles, speaking publicly at international conferences, facilitating dialogues, celebrating creatively through art, and raising awareness through on the ground engagement.
We meet every project with dedication, creativity, love, and hard work.
Our project: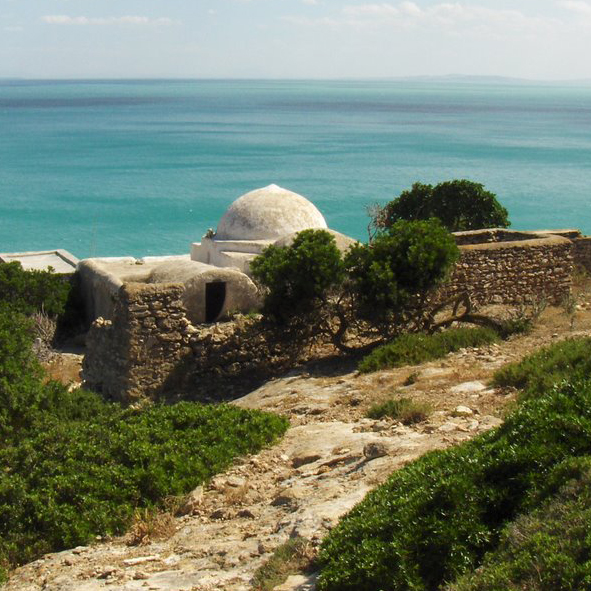 Marabouts: Environmental conservation vectors in North Africa "Sacred Sites of Conservation"
A marabout is an ascetic man usually claiming Islamic syncretism. Their tombs, also called marabouts, are considerred sacred sites and do often become important community centres in or around villages. Generally speaking, where there is a marabout in natural places, the whole environment surrounding the site is conserved. The proposed project helps to identify the link between those marabouts and the conservation of nature and culture with the aim to ensure that these sacred sites and their many values are maintained into the future. Things are changing fast in North Africa and the growth of radical Islam is taking its toll. Since the revolution in 2013 at least 40 Tunisian marabouts have been desecrated. This has has major negative effects at community level. Strenghening the resilience of these sacred sites is critical now, while there is still time to put in place appropriate safeguards. This project aims to come up with to concrete and urgent needs in and around Sacred Natural Sites.
Direct beneficiaries of this project are:
Custodians of key Marabout Sites
Local communities of and around key Marabout Sites
Natural population of key Marabout Sites.
Needed funding. 15'000 CHF